Blog
Home Automation Integration Benefits for The Elderly & Disabled
Home automation seems to be all the buzz amongst the younger generations, allowing them to manage their household's lights, heating, cooling, locks, and security systems through connected devices. It is an easy and affordable way to manage home security and energy consumption. For others, such as the elderly and disabled, home automation can be the answer to greater independence and peace-of-mind for them and their loved ones.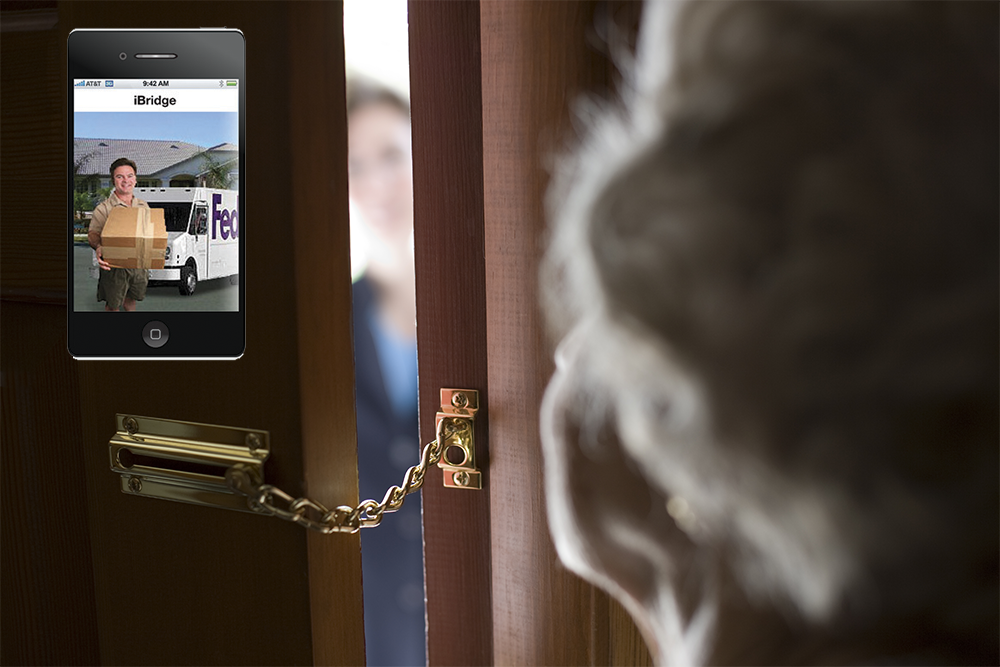 When mobility is limited, taking care of simple tasks around the house becomes difficult. Home automation integrated with the security system provide assistance in maintaining the home and keeping safe. The following technologies allow the children and caregivers of the elderly and disabled to do the following:
Access Control: Program your system to include names and unique codes for the people you'd like to have access to your home. This could be your family members, nurse or neighbor(s).
Temperature Control: Monitor the temperature within the home. This means if your parents have forgotten to adjust their thermostat on a particularly hot or cold day, you are able to make the change for them. This can also help decrease the energy bills.
Lighting Control: Set timers for outside lighting. The exterior lights will turn on and off when you want them to, helping to deter crime.
Keep Doors Locked or Unlocked. You have the ability to lock the doors of the home should they forget upon returning. You can also unlock their doors should they misplace or forget their keys.
Remote Access: If the doorbell rings, view a video feed to see who is at the door. If it is someone you know, you can unlock it right from wherever you are.
Automated Timers: Set up your system to automatically turn on/off lights, heat, air conditioning, and your alarm system, or to lock/unlock doors.
These solutions make caring for the elderly or disabled an easier and more convenient process. With a home automation system, the elderly are able to continue to live on their own while their children and caregivers are given the peace-of-mind.
Tasco offers a number of solutions for home automation integration such as the
Napco i-Bridge App
that links your home security system and Z-Wave home devices with one convenient management and messenger service.
Contact Tasco today at 800-546-5552
for your free consultation and start enjoying
Peace-Of-Mind Security
for you and your loved ones.
Expert Trip Tips - Securing Your Home Before Traveling
Whether you're traveling for a two-day business conference or a two-week vacation, you're going to want to be sure your home is secure and safe from vandalism, break-ins, and property disasters while you are gone.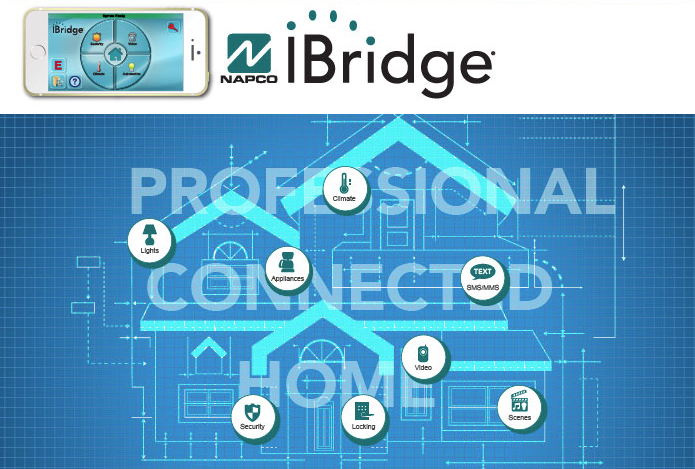 According to the experts, the key is to make your home look lived in, even when you're not there. Below are some excellent tips to give you peace-of-mind so you can thoroughly enjoy your time away.

Expert Tips from Security Professionals


Install an alarm system. Law enforcement experts report that homes without security systems are three times more likely to be burglarized as those without a security system.
Notify your local police department that you will be away. They can easily adjust their drive-by routes to keep an eye on your home.
Have motion detectors installed on your outside lights. This is an excellent security measure because the lights are triggered when someone is inside the range of the sensor.
Install exterior cameras that are triggered by motion and send instant notifications to you through your phone. Learn More about our Camera Systems.
Place a hold on mail, newspaper, and other deliveries while you're gone. Nothing says 'Rob Me' like an overstuffed mailbox or a litter of newspapers across your front step.
Park a car in the driveway each night. Often a neighbor won't mind parking in your spot and the occasional shift of position makes your home look occupied.
Set your home automation system to have various lights within your home go on and off at different intervals so it looks like someone is there.
Arrange for your driveway to be plowed and snow to be shoveled on your walkways, even if you'll be away all winter. Not only will it appear you are home, but fire and police will have easier access in case of a fire, break-in, or emergency.
Expert Tips from Law Enforcement Experts


Join or start a neighborhood watch group. These are folks uniquely positioned and interested in watching your home when you're gone and you can do the same for them.
Keep your valuables secured in a safe deposit box. These include your will, expensive jewelry, cash, and other things that can be easily stolen and sold.
Never give parking lot attendants and others who may temporarily drive your car your keyring. Your house key should never be handed to potential thieves.
Never leave a 'hidden' or 'emergency' key outside your home. Those are too easy to find and give a would-be thief very easy access. If you need an alternate way to get in, try a lock box or leave a key with someone you trust.
Expert Tips from Property Management Professionals

Install an automatic thermostat. This will keep the temperature in your home regulated. You can also set the temperatures appropriately to save money while you are gone, but still prevent disasters like frozen pipes.
Unplug everything but the freezer, refrigerators, and items you have put on timers. This will not only save money on your electric bill, but it will help avoid electrical problems.
If you'll be gone for more than a week, turn off the internal water valve. Too many homeowners have come home to find an old pipe broke or the washing machine hose failed and their home is flooded.
Secure all the doors and windows by locking them before you leave. Sliding glass doors should have devices as simple as an appropriately sized rod dropped into the track to prevent an intruder from forcing the lock and opening the door.
Disable your garage door opener. Tech-savvy burglars can work out the code to trigger the door to open and gain access to your home.
Consider setting your water heater on the lowest possible setting when you travel – this will keep it functional while saving you money on your energy bills. Just remember to turn it back up before your first shower!
Going away can always be a bit stressful but now you can enjoy a peaceful and relaxing time away with one of Tasco's newer products – Napco i-Bridge App. By combining a trio of devices, it brings home security to a whole new level.  The i-Bridge App, linked with Z-Wave home devices and your alarm system, give you complete control over your home security. Learn More

Tasco Security has been provided Peace-Of-Mind Security solutions for over 47 years in the greater Upper Valley region of NH & VT.  Check out our other Newest Technology Offerings, designed to make your next trip a walk on the beach.

Contact Tasco at 800-546-5552 to setup your FREE security consultation.