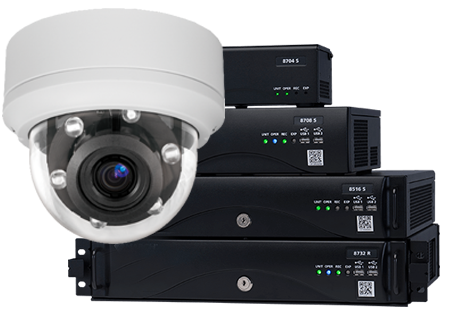 Transform video into intelligence. The new Hybrid NVR and IP Camera solutions deliver the security and insights you need to work faster, smarter and more profitably. Now you can move to IP, get high-quality HD video without replacing your coaxial cables.
No matter what your business, we have a customized, scalable, and easy-to-use solution to meet your needs. At Tasco we work with three quality companies to design the perfect solution to fit your needs and budget.

Honeywell
Honeywell's trusted experience, combined with the quality and reliability of their integrated video systems, allows customers to meet their existing and emerging security challenges.
Open-Eye
OpenEye is an innovator in the business of designing and manufacturing digital video recorders and surveillance equipment for the security industry. OpenEye is known worldwide for quality products offering intuitive operation and ease of use.
March Networks
March Networks is a global leader in intelligent IP video solutions. They help organizations realize the true power of integrated data and video.
Contact us today at 800-546-5552 to learn more about the newest NVR and IP video technology.