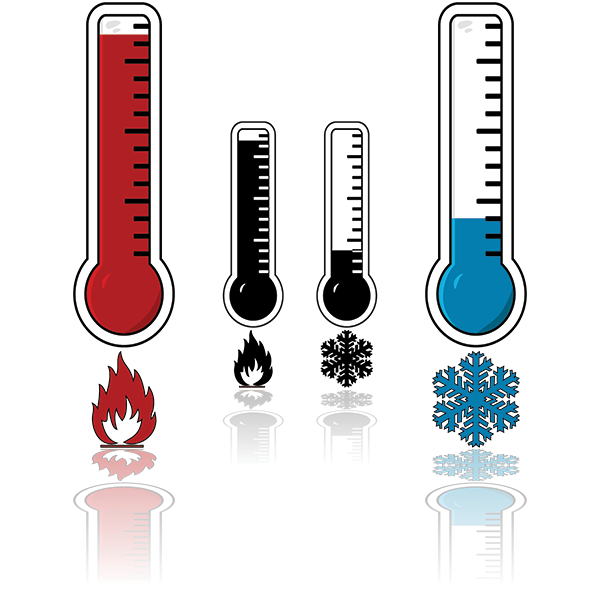 A truly integrated security system must take into account the threats to home and property that are posed by the environment in which we live. Tasco Security offers environmental systems that are fully integrated with life safety and security systems. As a result, customers of Tasco Security feel confident that they are completely protecting their home or business.


Heating System and Low Temperature Detection Systems
In the winter, property owners often find themselves in a situation with freezing pipes destroying their home or business. Tasco Security provides systems to provide early detection of heating system failures to protect your property against the harsh winter weather.
Tasco Security installs temperature detection sensors in each heating zone to detect when the ambient room temperature falls below or rises above a specified range. High temperature sensors can be installed in freezers, wine cellars, computer server rooms and areas where heat would cause damage to devices and goods.
Burner-lockout sensors detect when the heating system goes into a lockout mode, due to lack of fuel or malfunction of the boiler. These Tasco Security devices combined with low / high temperature sensors provide comprehensive coverage for your home or business.


Environmental sensors include:
High / Low Temperature Sensors
These environmental sensors will detect when the ambient room temperature rises above or falls below a specified level.


Humidity Sensors
Humidity sensors detect when the humidity rises above or falls below a specified level, highly recommended for wine cellars or server rooms.


Water Sensors
Water sensors provide detection of standing water and are used in basements and around appliances such as water heaters and washing machines.