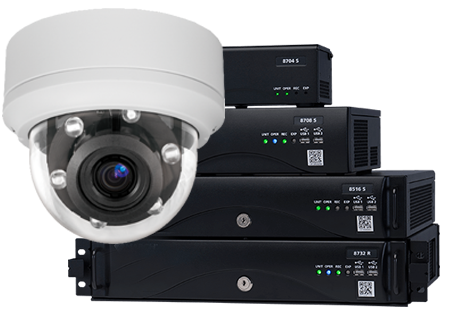 Protecting your home or business means knowing what is happening the moment it happens. Utilizing our state-of-the-art CCTV (closed circuit TV) Systems, Tasco Security provides peace of mind that your belongings and property are secure. View your installed camera surveillance system through a smart phone or web browser. Monitor when a package is delivered, check in on the babysitter, to see if the driveway was plowed, or who entered your business during the night shift.
CCTV systems provide you with monitoring in real time, deterrence of unwanted events, and an audit trail of activity that can be used for management or prosecution if needed.
Real time monitoring can be used to watch a property, an area of your business, a business process, or the activity of employees. Residential systems are often used to monitor second homes, unattended service people, babysitters, elderly relatives, or children. The ability to monitor these situations remotely affords people the freedom to live their lives with the peace of mind that they are in control of what is happening when they can't be there.
CCTV systems can also provide deterrence of unwanted events, because people tend to behave when they are being watched. Studies have shown that the installation of a CCTV will reduce property crime. Additionally, the recorded information can be stored for days, weeks, or even months and the data can be archived or downloaded for future use.
At Tasco Security, we identify what your needs are and recommend the most appropriate camera surveillance system for your property. With our professional installation and service we can ensure that you have the best quality products that suit your needs.