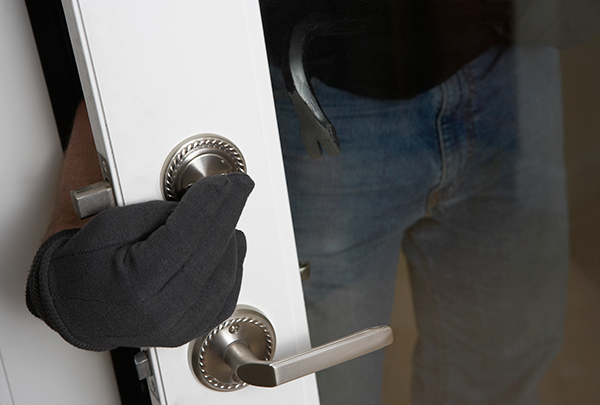 At Tasco Security, we custom design security systems to suit your needs. We offer intrusion detection devices in two categories; devices that provide detection of the perimeter of the home or business and devices that detect intruders on the interior of the premise. Perimeter devices provide you with the greatest amount of security, the earliest possible detection, and with the ability to move about the building while the system is armed. Meanwhile, interior devices provide you with detection when the premise is unoccupied.
Perimeter Devices
Hardwired Door Contacts
Door contacts are physical switches installed within the doorjamb that detect when the door is opened.


Hardwired Window Contacts
Window contacts can be mounted on any operable window to detect when the window is opened.


Wireless Door and Window Contacts
These devices function in the same manner as their hardwired counterparts, the only difference is that they have a wireless transmitter and battery built in.


Glass Break Sensors
Modern glass break sensors listen for the distinct audio signature of the sound of breaking glass and are now very reliable in contrast to earlier versions, which acted as microphones listening for loud noises and were very susceptible to false alarms. These devices can be either hardwired or wireless.


Window Screens
We can replace your window screens with an alarmed version that will detect when the screen is removed from the window or cut.


Interior Detection Devices
Motion Sensors
Motion sensors detect heat, movement and density of objects or a change in the heat signature within a room. These sensors cannot be armed while there are occupants on the premise, but are very effective at providing coverage for items of significant value or key traffic areas to detect an intruder moving from one area of the home or business to another.


Stress Sensors
Stress Sensors are mounted underneath the floor that detect weight and walking patterns. These devices are intended to detect an intruder walking across the floor or down a hallway.