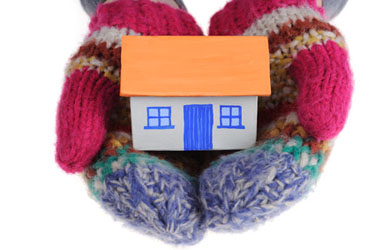 Depending on where you live, the weather can be pretty unpredictable. This is especially true when the seasons are on the verge of changing. It can be freezing one day and in the 80s the next, causing a great deal of confusion to plants, animals, and even your security system. Environmental sensors are one of the best ways to protect your security system during the winter, particularly in colder environments where snow can tamper with electricity. Some environmental sensors also detect freezing temperatures, helping home owners get a head start on protecting their home from damage before it starts.
In addition to freezing temperatures, some water and flood sensors can help detect the unusual presence of water inside a home. During the winter when snow melts, or perhaps during a heavy rainstorm, flooding can be a potential issue. Some sensors have the ability to both alert home owners of a potential leak and stop any given water line when needed. This ability can help protect against water damage, further reducing property maintenance costs. The sensors that provide both of these benefits are low in price and surely worthwhile, especially in areas with a high incidence for winter flooding.
Using gas heating can be somewhat tricky, especially if you are utilizing this form of indoor heating during a long winter. Exposure to hazardous gas can pose an immediate and long-term health risk. A gas sensor can be helpful for monitoring a leak and making sure inhabitants aren't exposed to deadly poisons, like carbon monoxide. Air quality can also suffer indoors during the winter. Some sensors use monitoring systems that can help control airflow within the home, possibly reducing compounds that are associated with illness.
How do these environmental sensors tie into home security? Home security isn't just about intruders; in fact, home security is about protecting your home from all types of dangers, whether they are human or natural elements. Using an environmental sensor in your home security can be the one extra step that keeps you and your family safe during the winter as well as throughout the year.
If you're concerned about taking care of your home during the winter months, contact us to learn more about the new methods for seasonal home security.