As you know, Tasco Security is a locally owned and operated company. This means we could not possibly be the company we are without a great staff, so get ready to meet some of the talented folks on our team.

Say hello to Danniel Day, Tasco Security's Service Manager.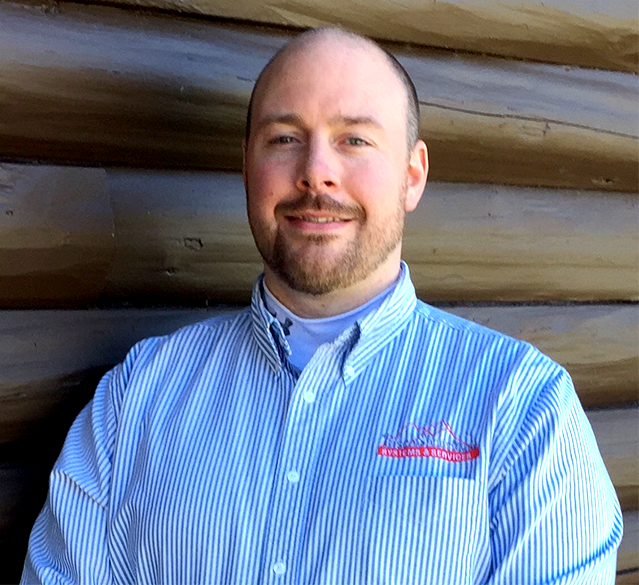 As Service Manager, Dann is responsible for overseeing the team and making sure that we are providing the best possible service for our customers. How does he do this? "Through understanding, planning, education, and being proactive…I am looking at all aspects of our business operations," said Dann.

Danniel has been a part of the security world for quite some time now. He began his career with the Vermont Department of Corrections where he was trained in all aspects of physical security, camera systems, and access systems. Eventually Dann ventured into security system installation, first with his own small business installing security cameras, and later on installing large commercial systems for a well known department store and other large scale commercial and residential clients.

Dann's knowledge of home security does not stop there. He also has plenty of experience in personal security. He has also held management positions with firearms manufacturers Ruger and Taurus, handling company operations. He is a NRA certified handgun instructor and a licensed martial arts teacher.

No matter where his life has taken him, Dann has always been involved in some aspect of security. When it comes down to it, helping others is his real passion.

"I always enjoyed helping others and working with them to meet their security needs," said Dann. "I really enjoyed working with camera systems in the past and wanted to focus my time and energy on security technologies and helping people protect themselves and their assets."

He is finding himself right at home at Tasco Security and has already begun work to streamline some of our operations to make us even more efficient and better overall for our customer base.

When Danniel isn't working hard to make Tasco Security even better, he enjoys being with his wife and four kids, traveling, practicing martial arts and shooting sports, bicycling, and even scuba diving.