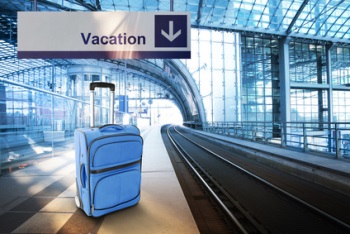 The holiday season often involves travel, as many families will leave their home to spend time with relatives and friends, usually over the span of a few days. Going away from home can provide a change of scenery, yet it also creates a sense of worry for some homeowners. Leaving a home for days on end can increase intrusion risk if certain precautions aren't taken beforehand, and risk increases even more without a proper security system. Fortunately, there are simple things any homeowner should keep in mind before heading off for the holidays.
Here are some of the most important things homeowners should do before going to celebrate this holiday season:
Don't Broadcast Travels Until After the Fact. Social media is a great way to keep connected with family and friends; however, it also increases intrusion risk. If homeowners broadcast their upcoming trip on social media, especially if privacy settings on these accounts aren't controlled, more people (including strangers) can see this news. This can leave the home open to anyone during the trip.
Use Light Timers. A timer on a home security system or lighting system can create the illusion that someone is home, even if they are away for days or weeks. Having lights activate on its own can make it seem as though someone is home, reducing the likelihood of invasion.
Keep Valuables Hidden. To further improve security of personal items, keep valuables hidden from plain view. Valuables should be kept in a safe hidden in the basement or attic, or somewhere that is out of sight. Keep the house clean and tidy and have shades drawn during the trip.
Lock Backdoors and Windows. Many burglaries occur because the intruder was able to get through a backdoor or window. Make it challenging for this to happen by first locking all doors and windows. Barricade back and side doors to improve security.
How are you preparing your home for holiday travel? Share with us on Facebook!