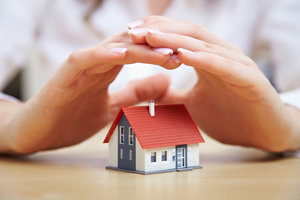 With summer in full swing, folks are beginning to find time to sneak away from the office to enjoy fun in the sun with family and friends on vacation. While vacation is supposed to be a time of relaxation and enjoyment, it can easily turn into a disaster when you realize that you did not take the proper security precautions before leaving your home. Some of these tips might seem basic, but keep in mind that the most basic of precautionary measures, can help protect your home and your belongings
Set Your Lights on a Timer
Even when you are not at home, by setting up your outside and/or indoor lights on a timer, will give the appearance that you are there, which will deter an intruder from attempting to break in. Now this doesn't always work; however, typically when an intruder sees lights on in a home, regardless of the homeowner actually being there, this puts them in an uncomfortable position, as they want to stay in the shadows as much as possible.
Draw Your Blinds Appropriately
When we say draw your blinds appropriately, that means don't leave your windows wide open, but don't leave the blinds fully shut. You want to leave curtains and blinds in a normal position wherever possible, because again, if a potential intruder notices that something seems off kilter with your window treatments, they might put two and two together and realize that you are away.
Lock Up
This is probably the simplest tip one could give, but you wouldn't believe how many doors and windows are left unlocked. Button up all windows and doors throughout your house regardless of their location, even they are on the second floor.
Set the Alarm
If you have a home security system, be sure to set this alarm. Once again, a very simple tip that is that is sometimes overlooked. When setting your alarm before heading out on vacation, notify your security provider of days you will be away and provide contact information should something arise. Do the same thing with a trusted neighbor to let them know you will be out of town, so that they can keep their eyes peeled should they see anything unusual.
These are just a few tips to remember when dealing with your home security when it comes to vacation time. For more helpful hints, contact us at http://www.tascosecurity.com.