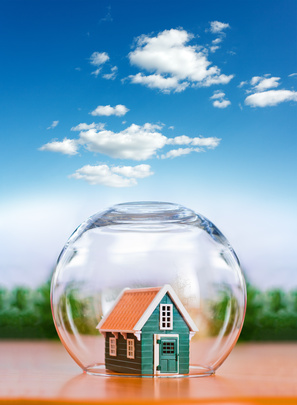 Many of the new trends we are seeing in 2015 in regards to home security are extremely similar to the ones we have observed evolving within the past five years. Integration of home security is one of the biggest trends we're going to continue to see, as is video security and remote monitoring. The advancing technology of smartphones is allowing homeowners to gain more control over what is happening in their home security, and more and more people are continuing to take advantage of this technology to keep their home safe.
While home systems are constantly in motion (in response, mainly, to the evolution of technology), there are some trends we will see in 2015 that will be here to stay. Here are some of the home security trends you should expect to see in 2015:
Integration Continues to Expand: Being able to monitor and control devices in and around your home via smartphone apps is certainly useful, but integration is definitely a smart thing to do. In order to respond to issues at a moment's notice, many apps are now offering real-time information from security cameras, monitoring systems, and other devices installed in your home. Integration allows homeowners to feel more in control of their home no matter where they are, giving them peace of mind.
Video Dominates: Video has dominated the home security market for decades, and it will continue to do so in 2015. Of course, we will probably be seeing more live streaming video to smartphones and tablets, helping homeowners monitor their residence no matter where they may be. Some cameras today, which also stream HD live video, have face recognition software, notifying homeowners whenever certain people have entered the home. This can provides more ease in parents' lives who are away from home who need to know when their children arrive home.
Remote Monitoring: Remote monitoring will continue to evolve during 2015, thanks in part to the rise of smartphones and smart technology. Many homeowners want to have the controls wherever they are that will allow them to lock doors and windows, turn on alarms, and control lighting. Most of these controls, if not all, can be taken accessed and used on smartphones, tablets, or computers.
Do you have plans to incorporate any of these trends in your home security this year? Share your thoughts with us on our Facebook page!