It is a commonly known fact that robbers are less likely to break into homes that have security systems, especially when the homeowners uses signage to show their home is protected by one. It is also known that less is stolen in home intrusions where a home security alarm sounds, scaring off the robbers.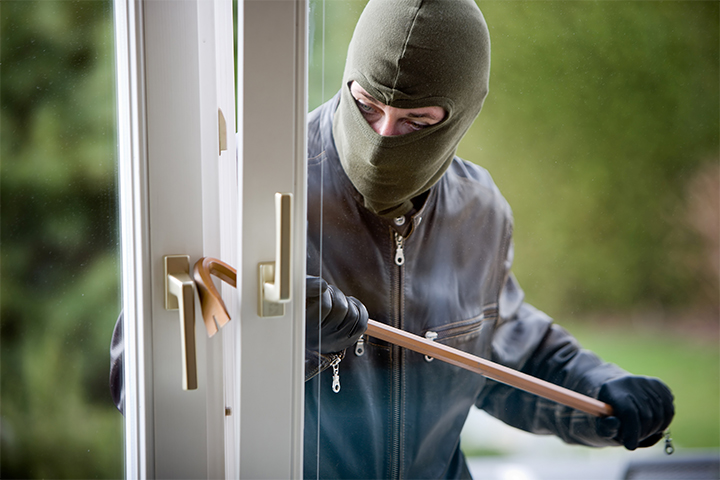 With these facts in mind, many homeowners are installing home security systems, which makes perfect sense. However, when it comes to home monitoring, taking the DIY route can put you and your family at risk.

Today, you can walk into just about any hardware store or big box store, and find a at least one type of DIY home security system. Though you may fancy yourself a "handyman," home security installation is much more than simply hooking up the technology.

Equipment Placement
Security professionals have been trained to understand an intruder's mindset, giving them the knowledge and know how to survey your home for optimal sensor and camera placement. With DIY home security, this process is often a guessing game—a dangerous one at that. Improperly placed equipment can not only leave gaps in your security it can also lead to an increase in false alarms. For example, a temperature change of glass, pets, small children and other triggers can prompt false motion detector alarms. Professional design support ensures that no detail is overlooked and systems are reliable.

Compromised Monitoring
The cornerstone of any security system is its monitoring capabilities. Professional security companies partner with sophisticated 24/7 monitoring companies to provide their customers with uncompromised peace-of-mind. Many DIY kit resellers neglect this very core necessity in their offerings. Without professional monitoring, you're left to notify emergency personnel yourself when a problem arises putting you and others at high-risk in situations when every second counts.

Security System Maintenance
Proper maintenance is key to the longevity and effectiveness of any home security system. With a DIY system, you have no business partner to notify you when your equipment needs to be upgraded or maintained, and you have no one to contact if something needs repairing.

Professional security companies are always there to help you. As part of your service contract you can rely on them to:
• Ensure that transmitted signals are being received by the monitoring center
• Perform controlled tests on panic buttons
• Repair damaged or malfunctioning parts of the system
• Notify you of upgrades to the system

DIY Smart Intruders
Home security alarms used to be few and far between, so their inner workings were mysterious to the average person. Because these systems are easy to access for homeowners, it means they are also easy to access for intruders. With DIY home alarms crowding the home security market, these alarms no longer hold that mystery and many robbers are becoming very good at disabling the average DIY alarm.

DIY home security systems may appear to be cost efficient at first view but they are not cost effective in the long run. Taking the right steps to secure your home and family will not only bring you peace-of-mind but savings in costs and headaches down the road.

At Tasco Security, we have a wide variety of products to meet our customers' needs. When you choose Tasco Security, you are choosing a company that will work with you to determine the best security system options for your budget and your lifestyle. We tailor each system we install to the individual customer. Our experienced team has all the training necessary to determine which products and system installment is best for the layout of your home and we are happy to assist not only through the installation process, but also during your entire experience as our customer.